The CANDLE (Conditions Affecting Neurocognitive Development and Learning in Early Childhood) Study follows healthy pregnant women through their pregnancy and delivery, and continues to follow them and their children until age 3. The CANDLE Extension Study follows these mothers and children from ages 4 to 7.
CANDLE is located in Memphis, Tennessee, specifically Shelby County which sits in the southwestern corner of the state of Tennessee. CANDLE began enrolling participants in December 2006. In June 2011, the recruitment goal of 1,503 participants was achieved.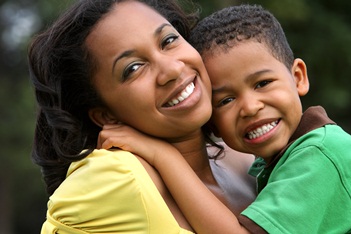 Demographically, the cohort matches the Shelby County Census tract closely. All percentages below are for CANDLE moms only. Sixty-six percent of CANDLE participants are African American, while 31% are Caucasian. Shelby County's is 60% and 27% respectively. Single mothers make up 63% of CANDLE's sample, which parallels Shelby County's 61%.
Fifty-six percent of the CANDLE cohort have completed high school, technical school or had 'some' college. Only 12% of our cohort has less than high school education. Twenty percent of our participants have a bachelor's degree, with 11% having a graduate or professional degree.
The low-income category of CANDLE's income status is the largest with 58% reporting <$35,000 a year. Eighteen percent of CANDLE's participant are Middle income ($35,000-$74,999), and 15% are >$75,000, with 9% unknown.
Mother Demographics in the CANDLE Participants of Relation to Populations of Shelby County and the US Birth Cohorts
Variable
US
Shelby County
CANDLE
(N = 1503)
Race
African American (%)
16
60
66
Caucasian
58
27
31
Other
25
10
3
% of Births to Single Mothers
34
61
63
% Born to Mothers Aged 20-35 Years
73
77
82
Education Completed
< High School
18
29
12
High School, Some College, or Technical School
55
51
56
Bachelor's Degree
18
13
20
Graduate/Profesional Degree
10
7
11
Income Status
Low Income (<200% Poverty Level or < $35,000)
33
58
58
Middle ($35,000-$74,999)
27
12
18
High (>$75,000)
26
16
15
Unknown
15
14
9

US Data from 2010 Statistical Abstract of the US, Table 92
Shelby County Data from Tennessee Department of Health Vital Statistics
Percentages may not add up to 100 due to interpolation of US Census data